The Sunbed Association
iSunn is a proud member of The Sunbed Association 
iSunn Tanning Salon is a proud member of the Sunbed Association (TSA).
By using a TSA member facility, you can be confident of receiving all the advice, information and support you need to achieve your tan in a responsible and controlled environment with staff properly trained in the responsible use of sunbeds appropriate to your skin type.
iSunn Tanning Salon complies with all British and European consumer safety regulations which govern the maximum UV output of sunbeds. This is generally referred to as 0.3 and is approved by the EU.
A 0.3 tanning session delivers the same tanning effect as the mid-day Mediterranean summer sun but without the risk of burning.
0.3W/m2 is the amount of UV exposure that the EU's Scientific Committee on Consumer Products (SCCP) set as the limit for effective irradiance. This limit was then added to the European and British standards relevant for sunbeds. A sunbed with a UV output above this level is deemed as 'unsafe'.
What you can expect from a 0.3 tanning session:
Your tan will be deeper and longer-lasting
The tanning process is kinder to your skin
The risk of over-exposure or burning is effectively eliminated
If you have any questions regarding safe tanning, please send us a message, or get in touch with our knowledgable salon team.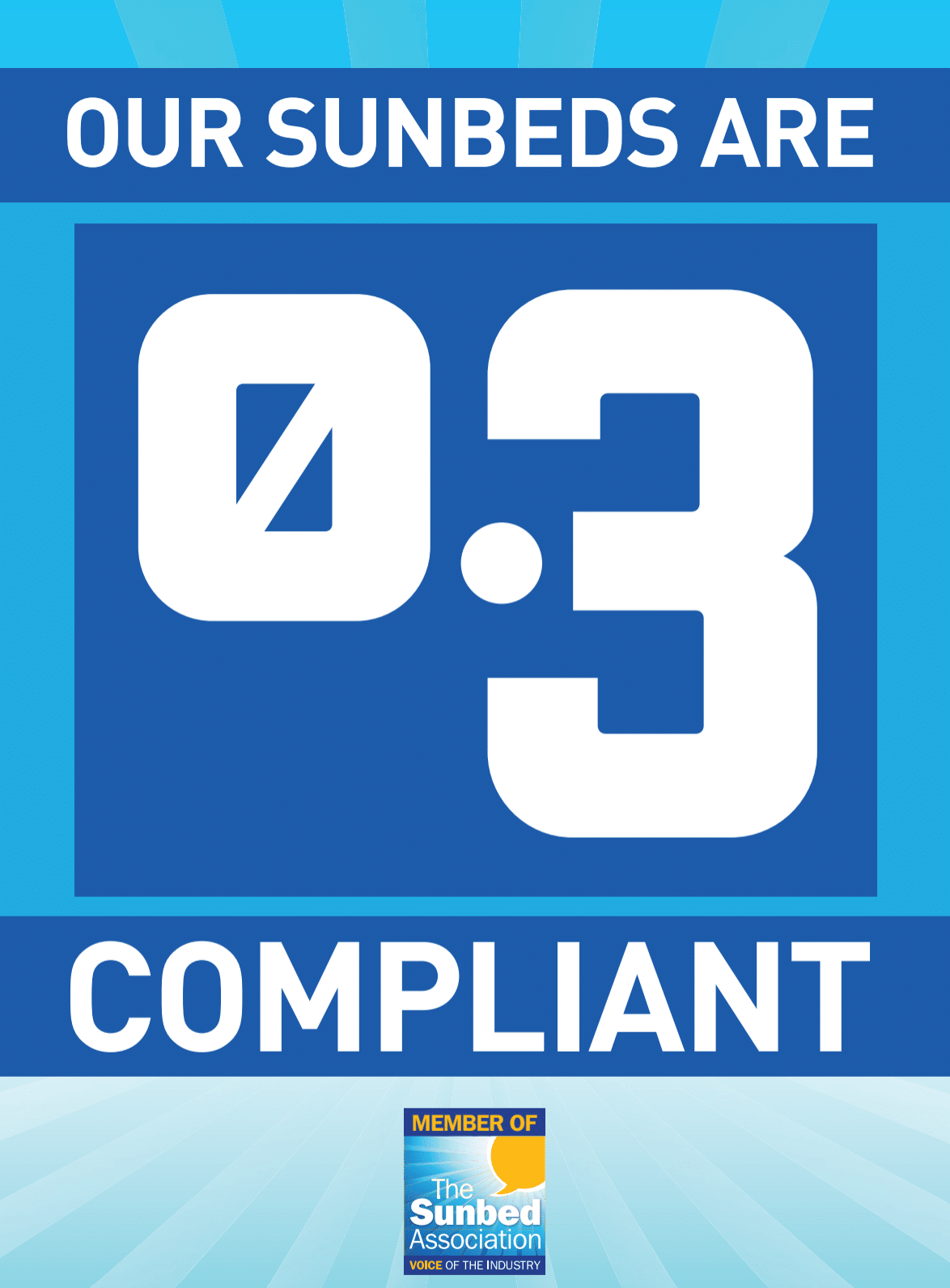 Book Online
Our salon features three Sunbeds and Portishead's only fully automated Spray Tan booth.
For Sunbeds, you do not need to book in advance, but if you would like to give us a call to check how busy we are then give us a ring on 01275 847505 or send us a message. 
To book a Spary Tan, online, please click the button below to begin.
Join our Mailing List
iSunn's Portishead Tanning Salon is now open.
Join our mailing list and be the first to know about our opening special offers!
Plus, be in the running to win a free spray tan in our prize draw.