2020 has been a very challenging year, and we've all had to live our lives very differently over recent months.
We would like to play our part in spreading some positivity to Portishead and our local community and to say thank you to our customers.
We know that when you look your best, you feel your best and we understand how important it is for your wellbeing to be able to access iSunn and other local businesses and services.
So, we are going all out to do our bit and spread some positivity as we finish up this difficult year with iSunn's Feel Good Sale, running throughout the rest of 2020.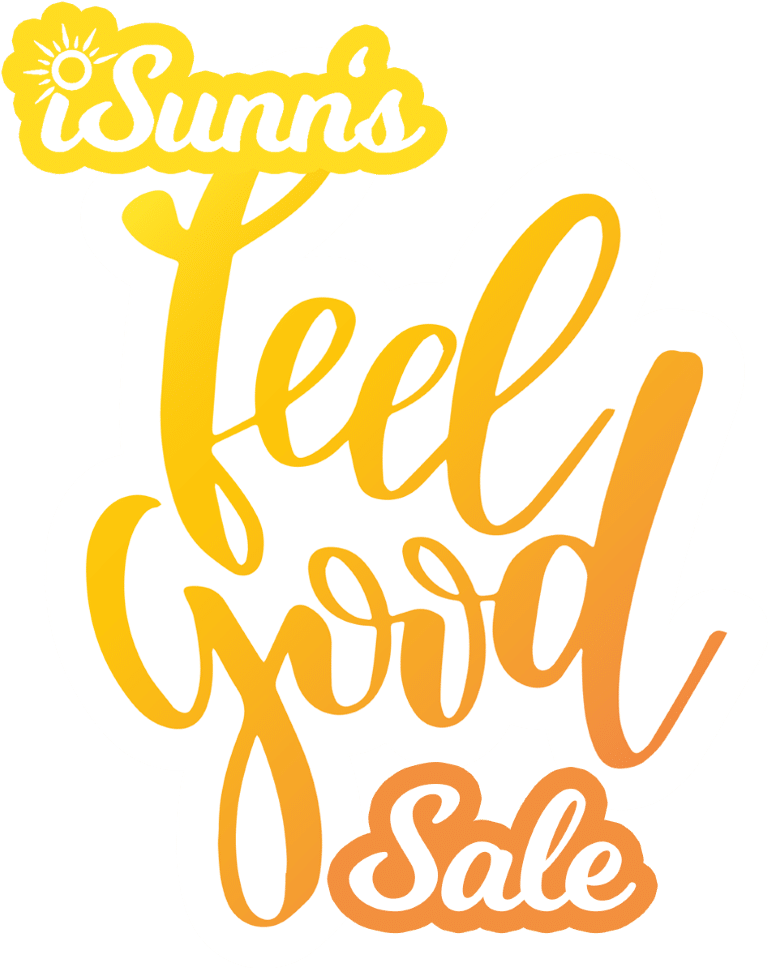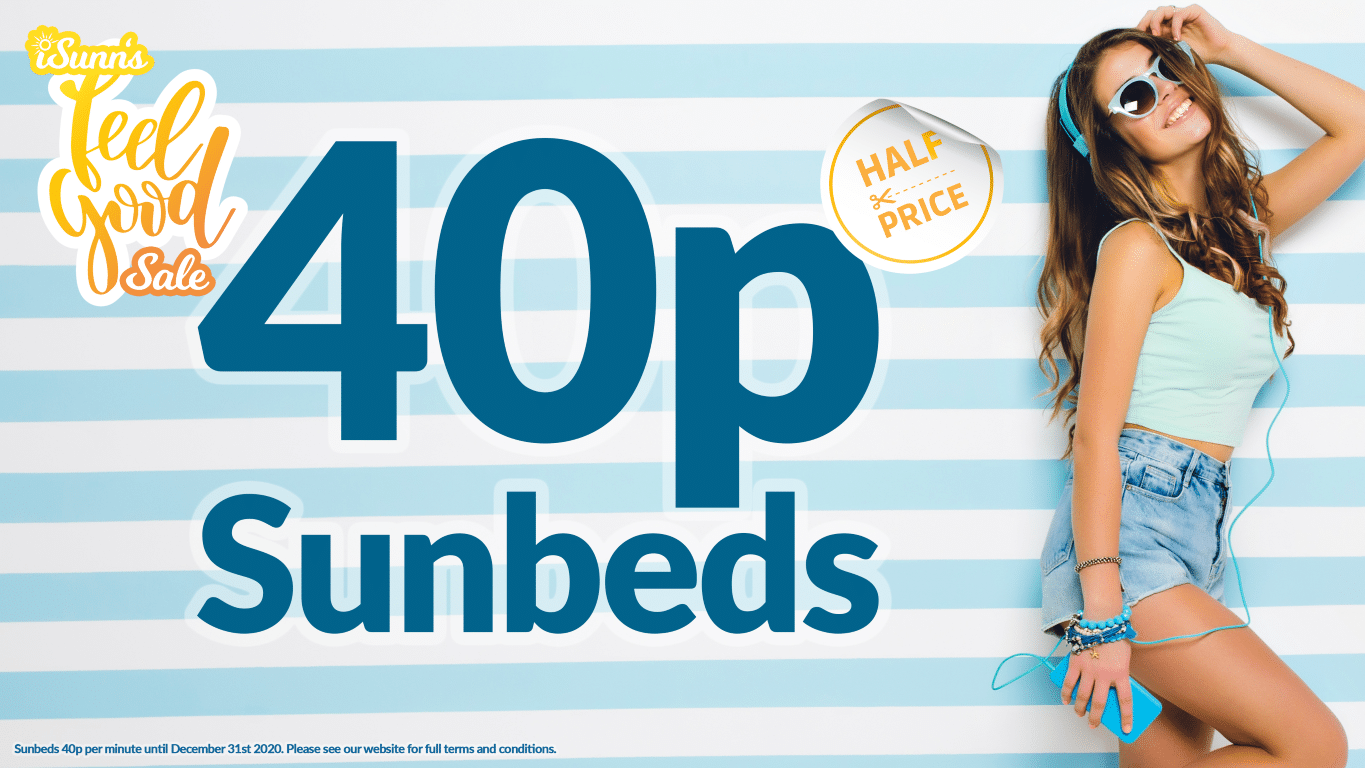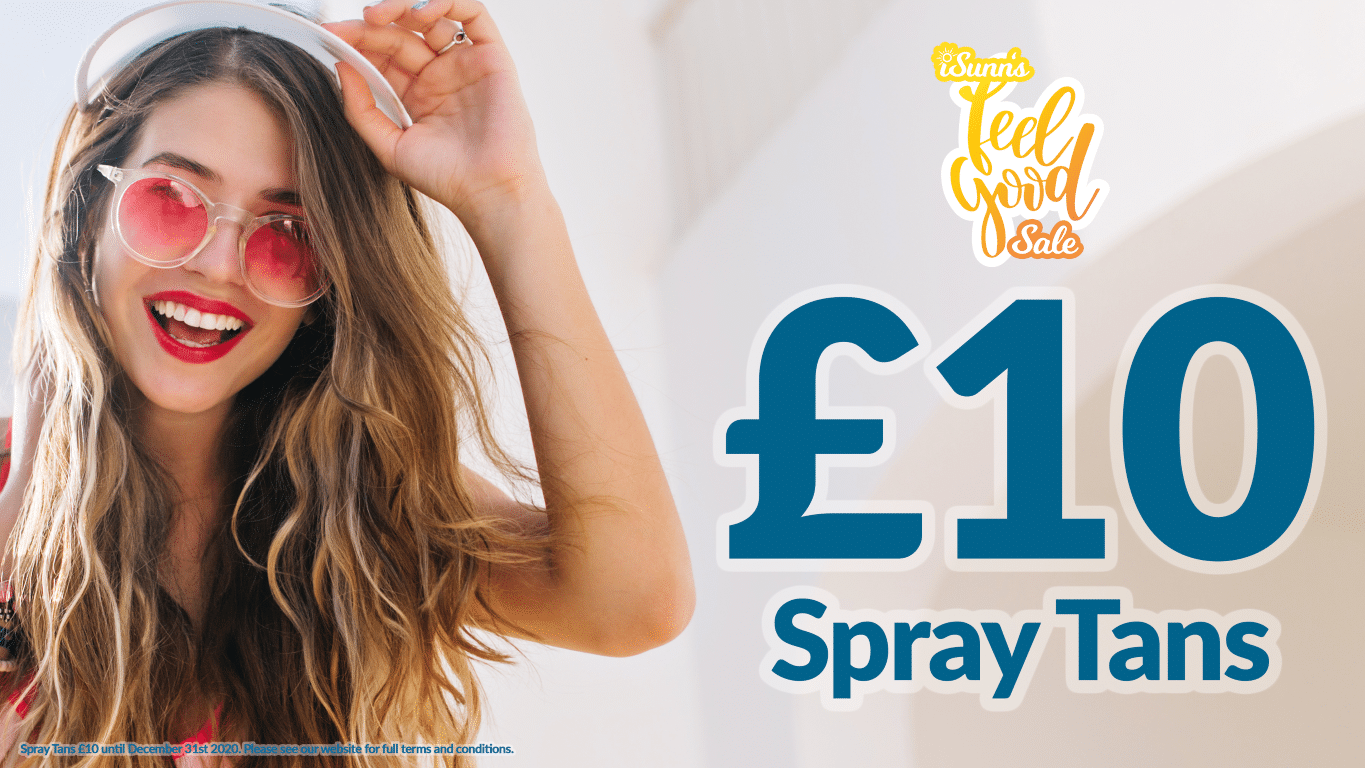 Our Feel Good Sale features two incredible promotions to help you maintain your wellbeing routine and to spread some sunshine!
Until the end of the year, our Sunbeds are just 40p per minute. That's an incredible half-price offer!
You can take advantage of this offer using any of our three Sunbeds (we have two lay-down sunbeds, and one vertical stand-up sunbed).
We are also offering our Spray Tans for just £10, saving you £5 on our regular price.
iSunn is home to Portishead's first and only fully-automated and private spray tan booth, which allows you to achieve a natural bronze looking glow, with even coverage, in just minutes.
Our Spray Tan booth features three spray nozzles for even coverage, with heated passes between each spray. It is simple to use, fully-automated, with voice instructions, and vegan-friendly.
Our special promotion presents the perfect opportunity to try out our unique, VersaSpa Pro Spray Tan unit.
You can learn more about our Sunbed packages here and our Spray Tans here.
Any questions? Drop us a message!
Book Online
Our salon features three Sunbeds and Portishead's only fully automated Spray Tan booth.
For Sunbeds, you do not need to book in advance, but if you would like to give us a call to check how busy we are then give us a ring on 01275 847505 or send us a message. 
To book a Spary Tan, online, please click the button below to begin.